Alert: "Small Business Administration Clarifies 'Necessity' of PPP Loans"
Publication
04.23.2020
On April 23, 2020, the Small Business Administration (SBA), in consultation with the U.S. Department of Treasury, released additional guidance to address borrower and lender questions concerning the implementation of the Paycheck Protection Program (PPP), established by section 1102 of the Coronavirus Aid, Relief, and Economic Security Act (CARES Act).
Among other topics, the guidance addresses certification required of borrowers as to the "necessity" of the PPP loan (Question 31). In particular, the SBA is re-emphasizing that PPP loan applicants must be comfortable with the necessity certification.
The SBA notes that, "Borrowers must make this certification in good faith, taking into account their current business activity and their ability to access other sources of liquidity sufficient to support their ongoing operations in a manner that is not significantly detrimental to the business."
For those PPP borrowers who may not be able to justify the "necessity" of their loan, the SBA is offering amnesty to those that pay it back by May 7, 2020.
The full text of the language is copied below for reference.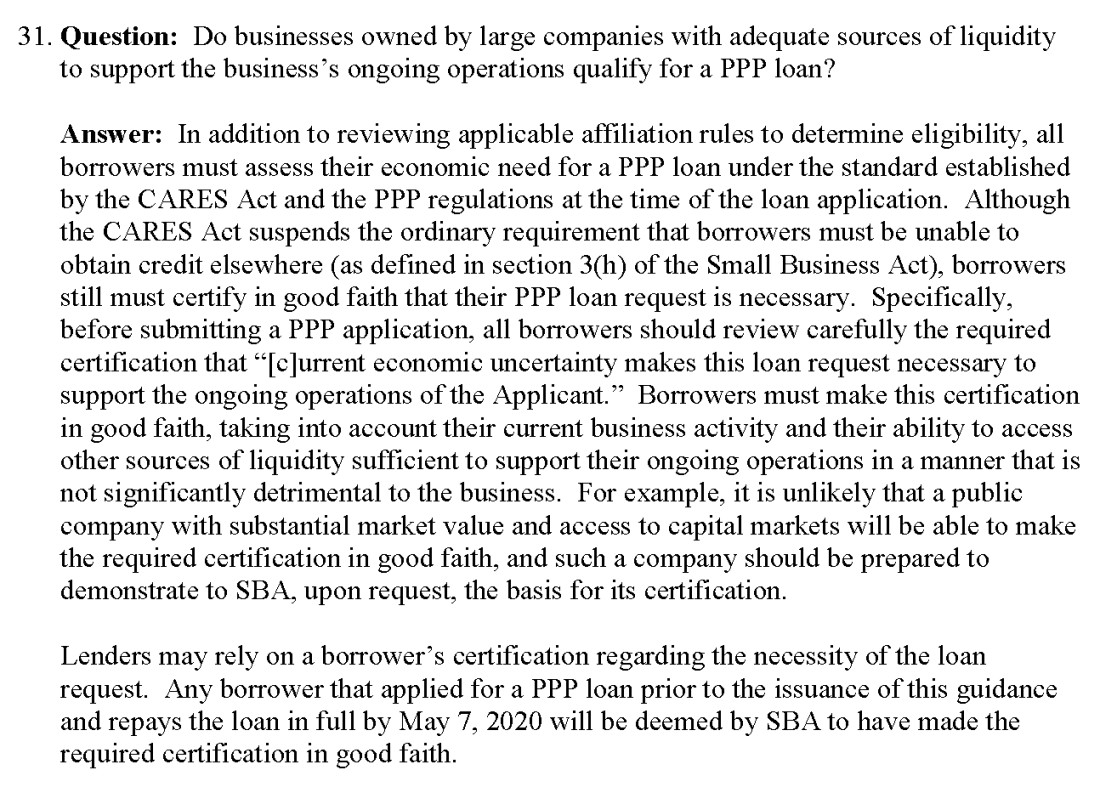 Practice Areas