Porter Hedges Celebrates Opening of the New Porter Hedges LLP Career Center at the University of Houston Law Center
Firm News
09.23.2022
Porter Hedges is proud to celebrate and support the opening of the Porter Hedges LLP Career Services Center in the new John M. O'Quinn Law Building at the University of Houston Law Center.
The ultramodern nearly $93 million building was designed by the women-owned architecture firm, Shepley Bulfinch. The five-story, cantilevered building has dedicated spaces for instruction, research, clinics and events. At approximately 180,000 square feet, the facility includes a multi-level library, a meditation room, a courtroom, commuter showers with changing rooms, an outdoor terrace, student lounges, an advocacy skills lab, and a convenience store.
The Law Center's career services center provides a full range of resources and services to help both students and employers meet their employment goals. The staff guides students and alumni in the use of tools and strategies for successful job searches. They also assist employers in identifying and recruiting talented students and alumni to fill their employment needs. The office hosts career panels, networking events, workshops, mock interviews, job fairs, recruitment programs, and an electronic job bank.
Along with firm support, the UH Law Center alumni and faculty at Porter Hedges who were instrumental in this gift are Joshua Wolfshohl ('02), Amy Wolfshohl ('06), Corey Brown ('96), Ben Rajabi ('08), John Higgins ('83) , Mandy Diaz ('06), Blake Runions ('07), John Hawkins ('91), Brian Rose ('07), and Craig Bergez (adjunct professor).
The firm previously announced its support in January 2020.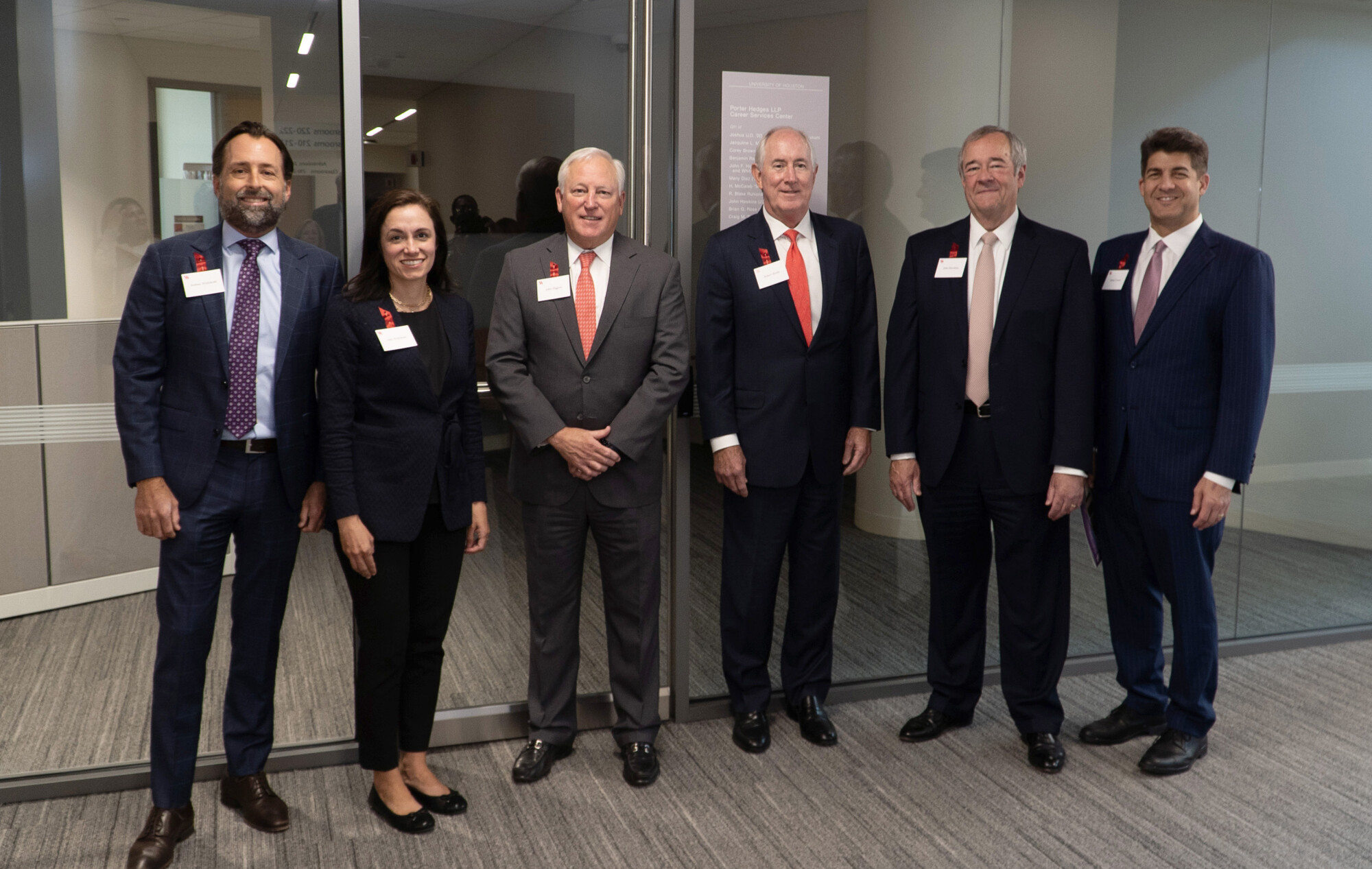 Media Mentions
"University of Houston Law Center opens new $93M building with range of amenities," Houston Chronicle, Sept 9, 2022
"University of Houston debuts new ultramodern legal center named for fierce and legendary local lawyer," CultureMap Houston Sept 20, 2022
"Law schools debut new campuses, facilities after pandemic pause," Reuters, Sept 21, 2022